Category:
Holy shit! A recipe!
For the April Chronogram, I wrote a piece about making one's own maple syrup and…
I have a pepper thing that I'll post tomorrow if we have power, but in…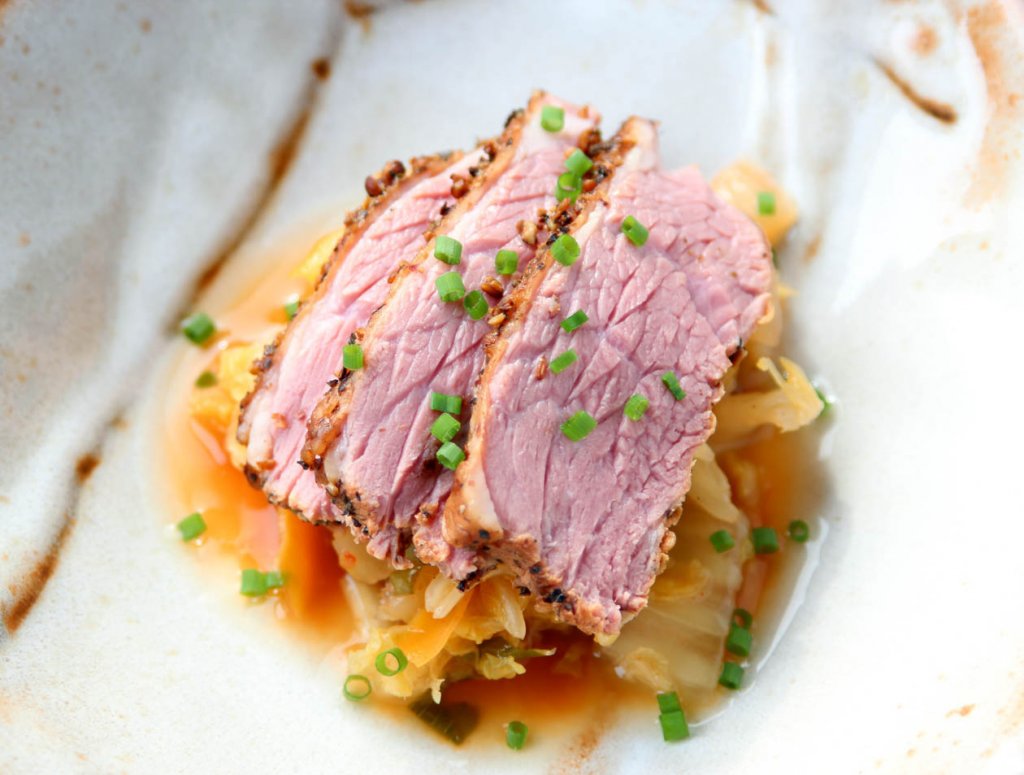 Recently I was invited by the Charleston Wine and Food festival to participate in their Lambs and Clams contest. There will be four monthly entries, each featuring a splendid ingredient, and the winner gets a trip for two to the festival, which looks like an awfully good time. You can see all the other contestants at the link, and fans of a certain charcuterie contest will recognize more than a few of them. It's like we're getting the band back together.
The lamb came from Border Springs Farm, which provides superb pastured meat to restaurants up and down the coast. When the leg arrived—plump and lovely, I might add—I was excited to open it up and get started. The problem was the head full of ideas that were driving me insane; I could not for the life of me decide between them. I paced, stared at the meat, paced some more, and couldn't settle on anything. At one point, I just wanted to stuff it with rosemary and garlic, rub some spices on it, and throw it on the grill for a bit, since it's hard to beat that treatment for a whole leg. But realistically, for a family of three that was going to yield a massive amount of meat that we'd spend a week getting slowly sick of. And I wanted to do this gorgeous meat justice, especially given that it had been shipped from afar.
Ultimately, the notion that there were just three of us ended up being the solution. I decided to take the leg apart and do a bunch of things to it, each resulting in a manageable quantity that we could eat as they were ready over the course of a few days of normal life. Because I am a crazy person, however, I kind of jammed it all into this weekend, so it became kind of an epic endeavor.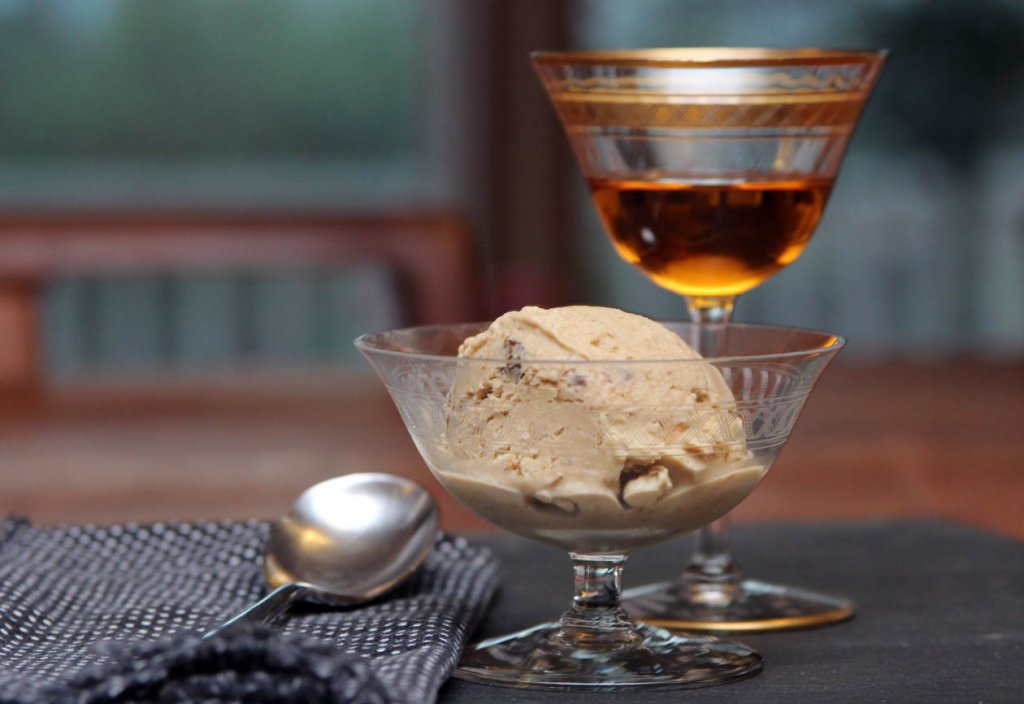 I reread my France posts recently, and it already feels sort of like if it happened to someone else, especially the early ones (since I was so jetlagged). And there are still so many photos and so much information left to process. Since the freshness of the experience fades in inverse proportion to said processing, future posts in the "Things What I Learned In France" department are likely to be less literal and more an organic assimilation of the information I absorbed while there. This post is about an homage to Gascony that popped into my head as I unwrapped the many goodies I had stashed in my luggage, including a sampler of the Chapolards' charcuterie–saucisson sec, saucisse sèche, and noix de jambon–which Dominique graciously gave me and which somehow ended up swaddled in plastic bags and dirty laundry and buried deep in the recesses of my suitcase for the trip home.
I kid, of course; bringing those things home would have been illegal. Also, there was the Armagnac. And the prunes, and the Tarbais bean and Espelette pepper seeds, and pistachio oil and truffle salt and other items that would be at the top of your must-have list if your plane happened to disappear into the Bermuda Triangle and leave you stranded on some desert island somewhere like in a certain TV show that actually managed to be more annoying than Twin Peaks. I'm all about the pragmatism.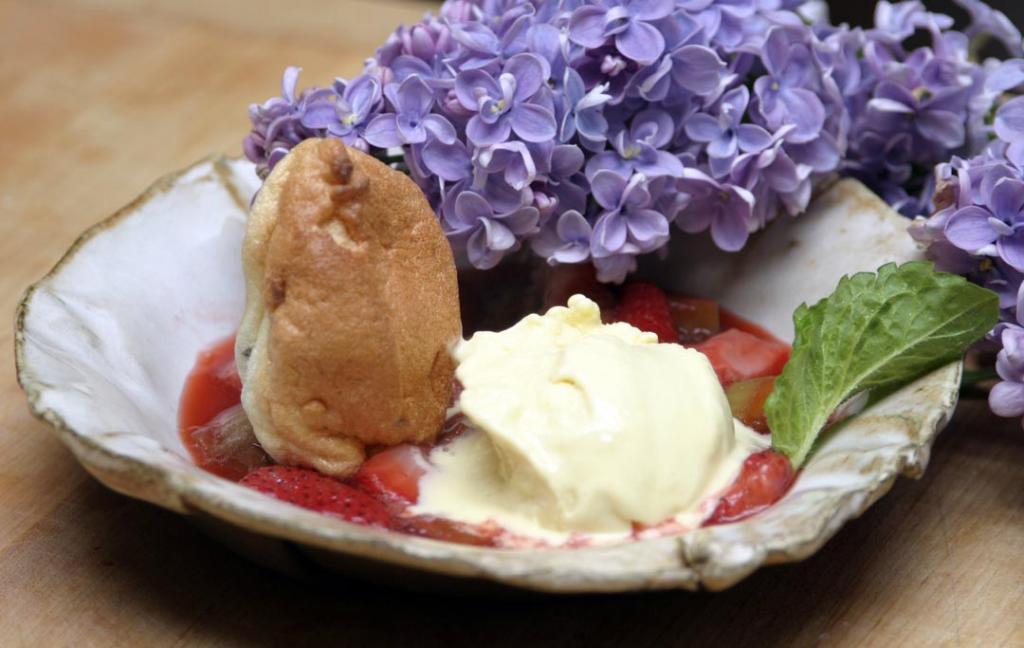 A few years ago I read that lilacs are edible, so I made lilac ice cream. Now it's become a bit of a tradition, and since today would have been my Mother's sixty-sixth birthday, the timing is pretty evocative.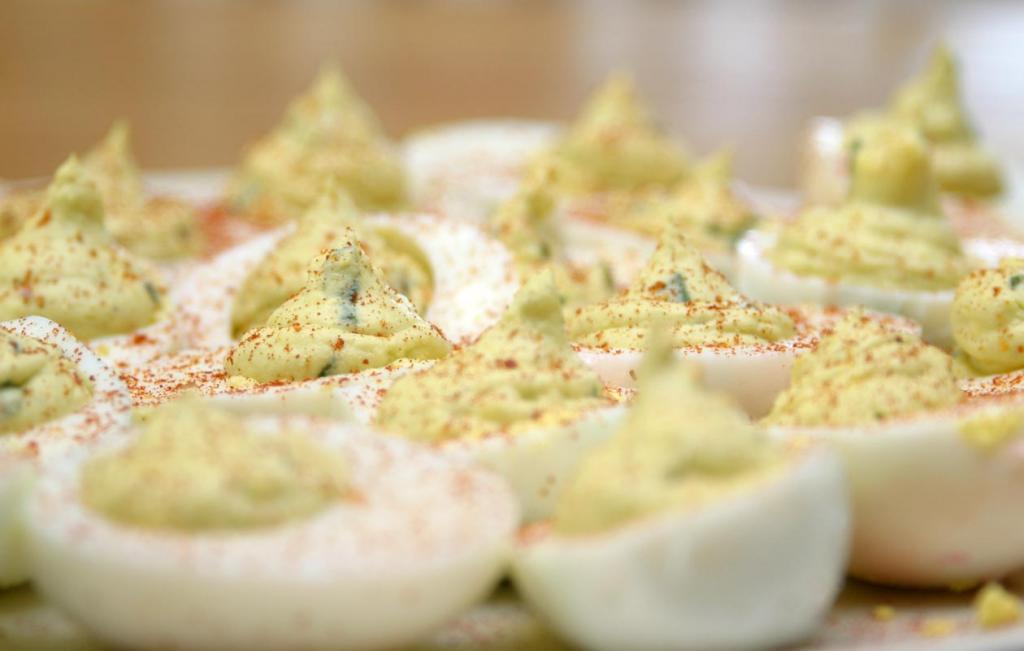 OMG! Ramps! They're all anyone can talk about for a few weeks, and then, suddenly, they're gone. They're like the Macarena of the food blogosphere. Now I get that they're one of the first excellent greens to arrive in the spring (though a month later than my favorite, the ubiquitous wild garlic) and historically they have provided a much-needed jolt of vitamins and chlorophyll to people crawling out from under a hard winter. And they truly are a complex and stanky delicacy. But just because they're wild doesn't mean you should eat as many as you can before the season is over.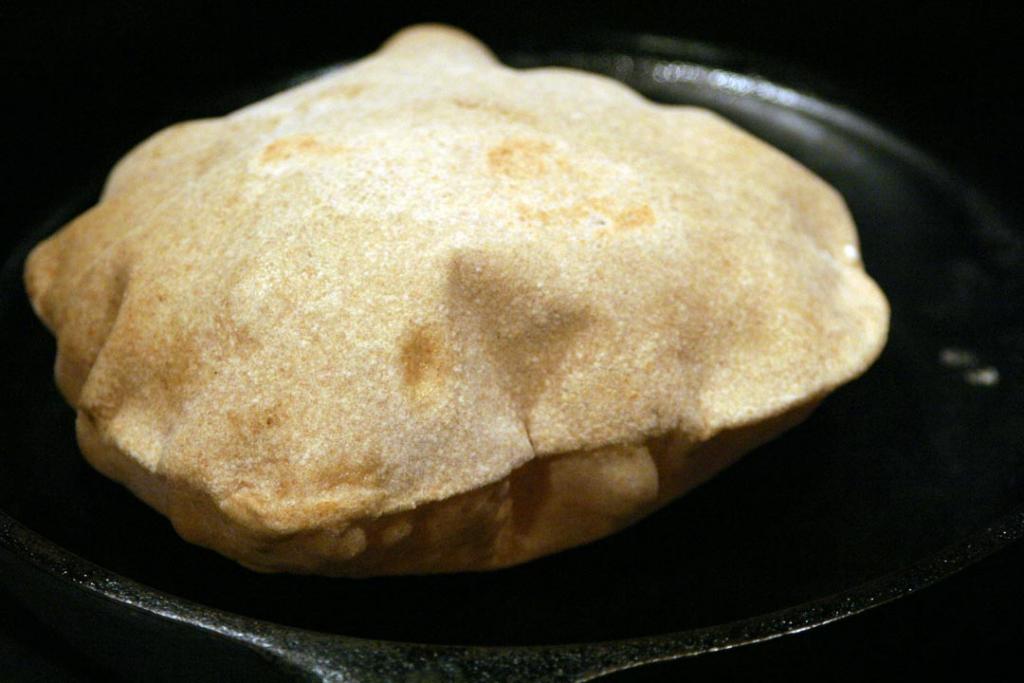 I accidentally found another use for my now all-purpose bread recipe; besides baking loaves of various shapes and sizes (including the little rolls for Thanksgiving) it turns out that it makes perfect pitas as well. Now I've cooked bread dough in the skillet (and on the grill) before, sometimes on purpose, and sometimes because it hadn't fully risen. This time it was intentional, but I was thinking more in terms of the fluffy naan sort of things I've made before, where I cooked flat rounds of dough in butter until they got charred and puffy. But I was in for a pleasant surprise.