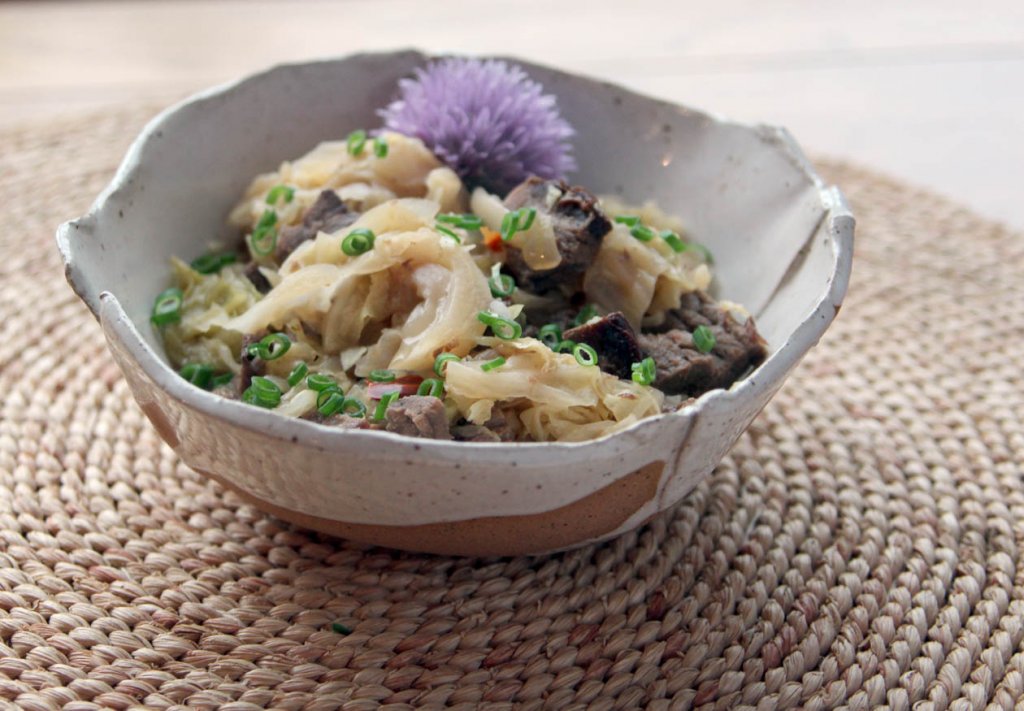 This meal was made, upon late return home, entirely with things that were already in the fridge and needed using up. It was not in any way sexy or elegant, but it had profound utilitarian appeal: it made for very good, nutritious eating and cleared some space in the fridge. Those containers of various remnants can be pretty sexy if you look at them with the right mindset. If it's not working for you, drink seven beers and try again.
Another quick one, because I gots things to do and places to go. This was a most enjoyable meal, and made all the more so by the short list of ingredients: a london broil, a head of romaine lettuce, a jar of kimchi, and rice wrappers. There was dipping sauce, too, which had about 17 ingredients, but you get the point.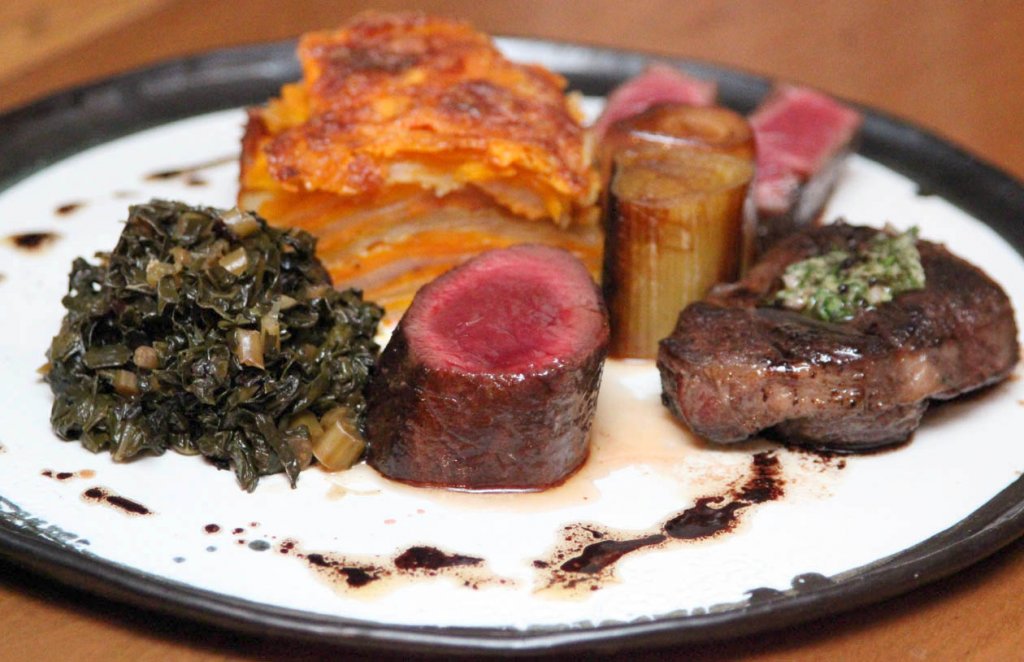 We invited some friends over for New Year's Eve dinner, and I was setting forth to procure something celebratory when I bumped into my neighbor getting his mail. "Hey, I've got something for you," he said. We had given them assorted homemade things (ketchup, salsa, jelly, etc.) and he wanted to reciprocate, so he led me to his freezer, from which he pulled out neatly wrapped and labeled white paper packets of frozen venison and bear meat. He had had an excellent hunting season, unlike the previous year when he got nothing. And thus was my search for exotic vittles complete before I even got in the car.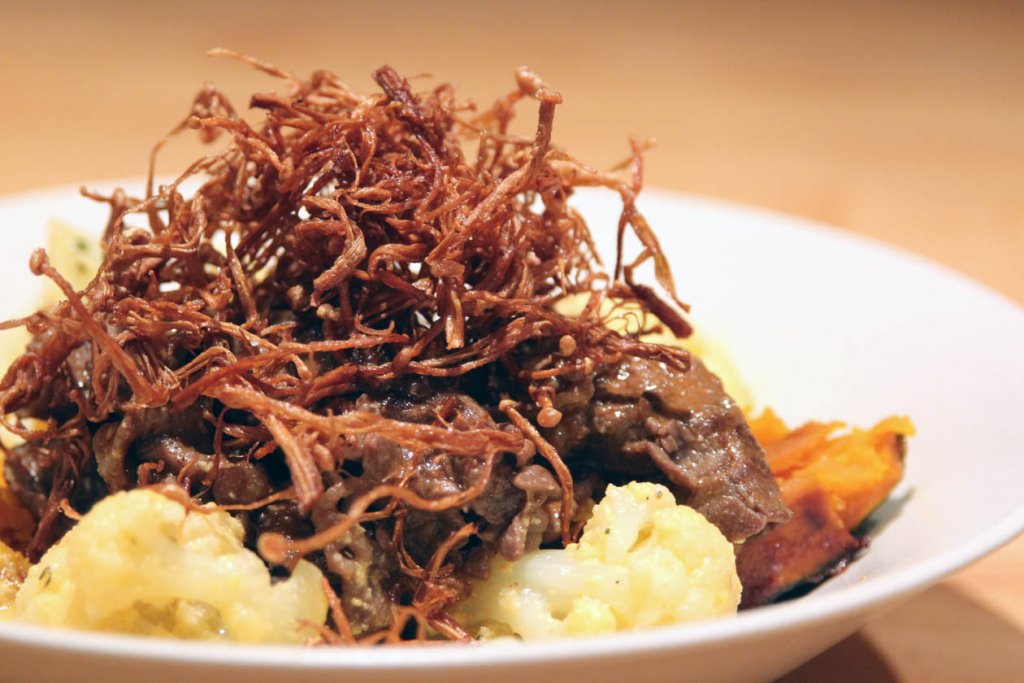 This predates Christmas, and thus was photographed without a flash, but it was a pretty good dinner and warrants a quick mention. Kind of a mishmash, it nonetheless managed to be both seasonally resonant and really fucking good to eat. Which you look for in a dinner.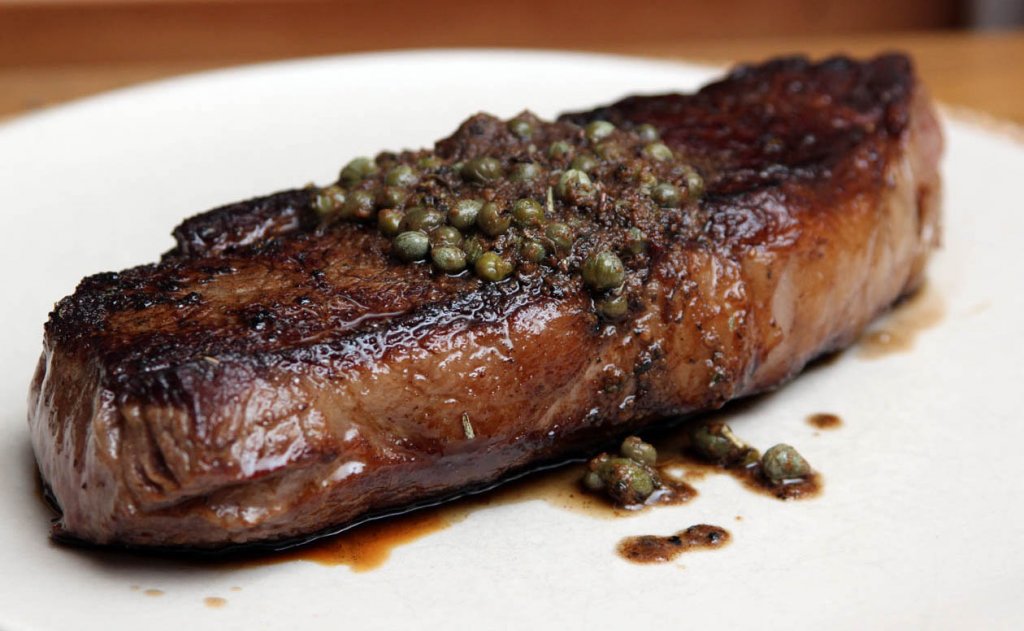 This is not normally how I eat, but man is it enjoyable every now and then to tuck into an immaculately cooked hunk of grass-fed sirloin. A nearby market has begun carrying beef from a farm across the river, about 20 miles away, which is actually run by a vegetarian who cares so deeply for animals that she raises ones that carnivores can eat in good conscience. With the family out for the evening, I indulged.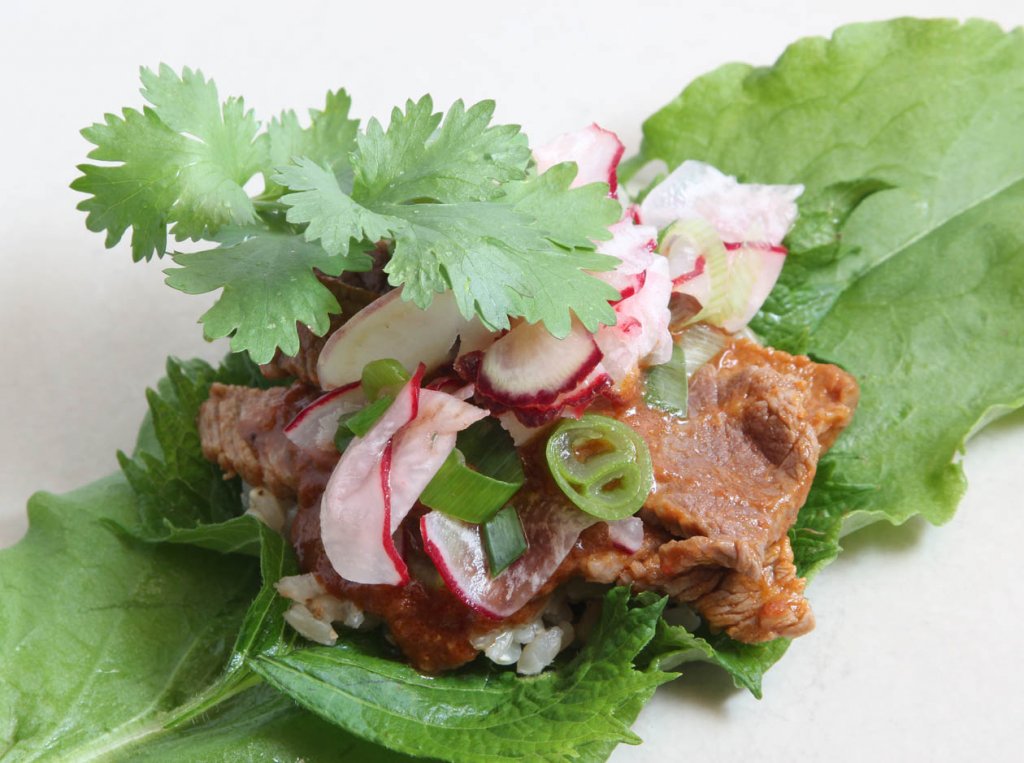 One of the things I love about sorrel, apart from the fact that it's a low-maintenance perennial, is that it grows twice each season: once in the spring and again in the fall. Its gently lemony tang and big green leaves are welcome in salads and other applications, especially when the fall lettuces haven't come in yet. In this case, along with the shiso—which had a banner year—they made superb rolling papers for bulgogi ssam. Sorrel and shiso are a combination for the ages, especially when paired with richly seasoned beef, pickled radishes, and Thai chilis.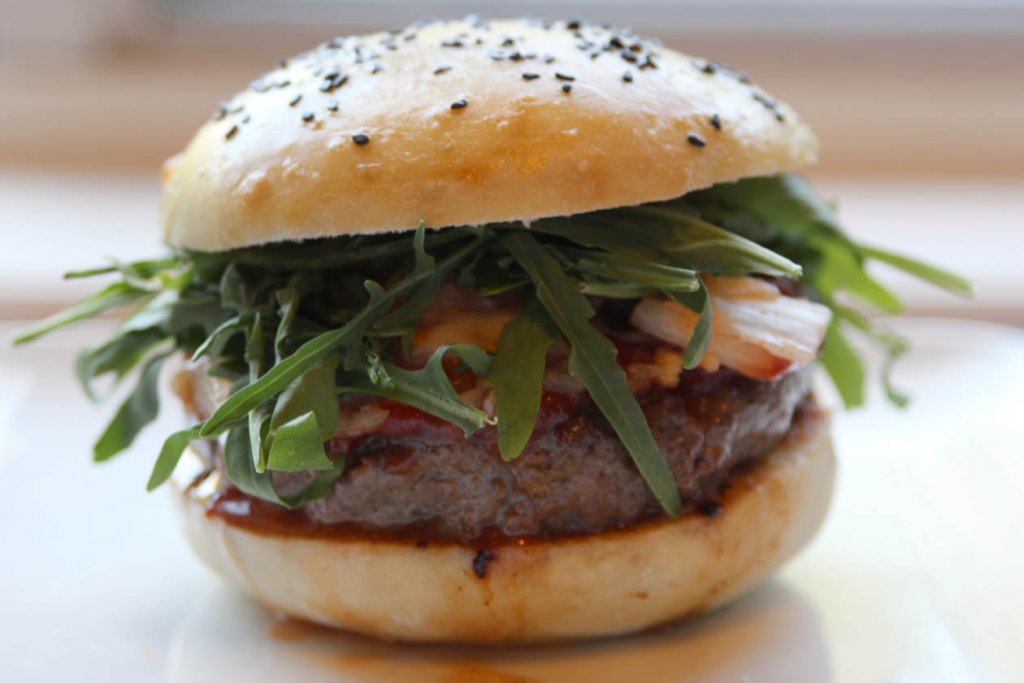 The burger is an archetypal American food, and it's even more prominent in the warmer months. In my ongoing and intermittent series of from-scratch sandwich adventures, here's a very good burger made entirely from scratch (though, as Milo pointed out, we did not in fact raise the cow).
Read MoreIch Bin Ein Burger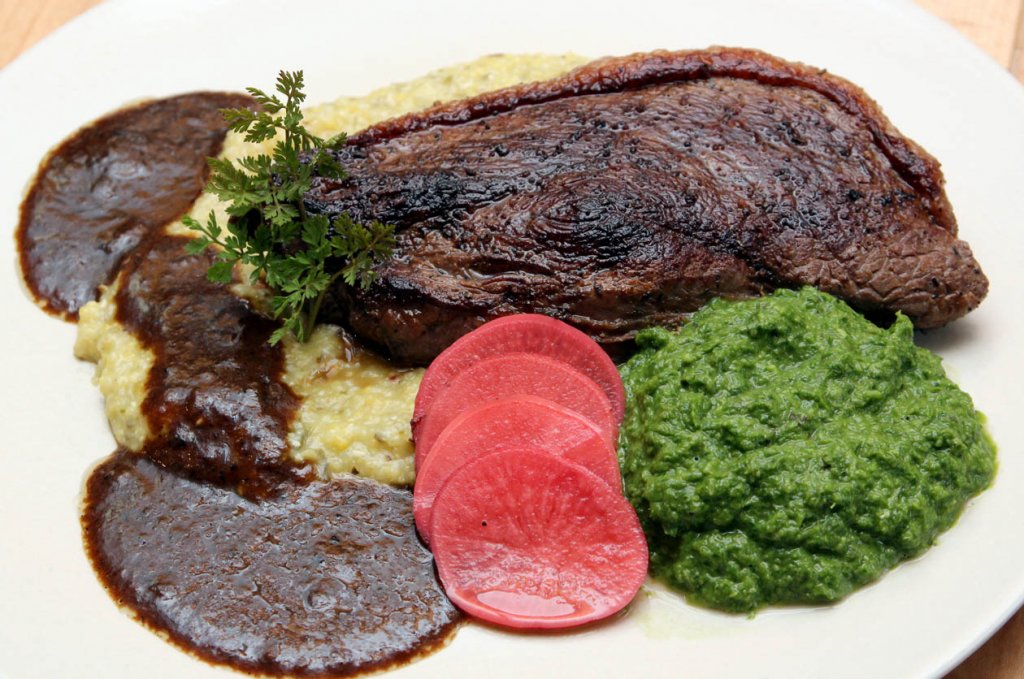 One of the happier recent developments in retail around here has been the inclusion of local, grass-fed beef in the offerings of a proximate but otherwise lackluster market. The selection is usually limited to a few sirloins and rib eyes, but those happy few vastly exceed the earlier number of zero; I used to have to drive 20 minutes to get any good meat, which necessitated stocking up the freezer on infrequent trips. Now, when the freezer is getting low, I can just swing by and pick something up for dinner without having to plan ahead or make a special trip. What a concept, right?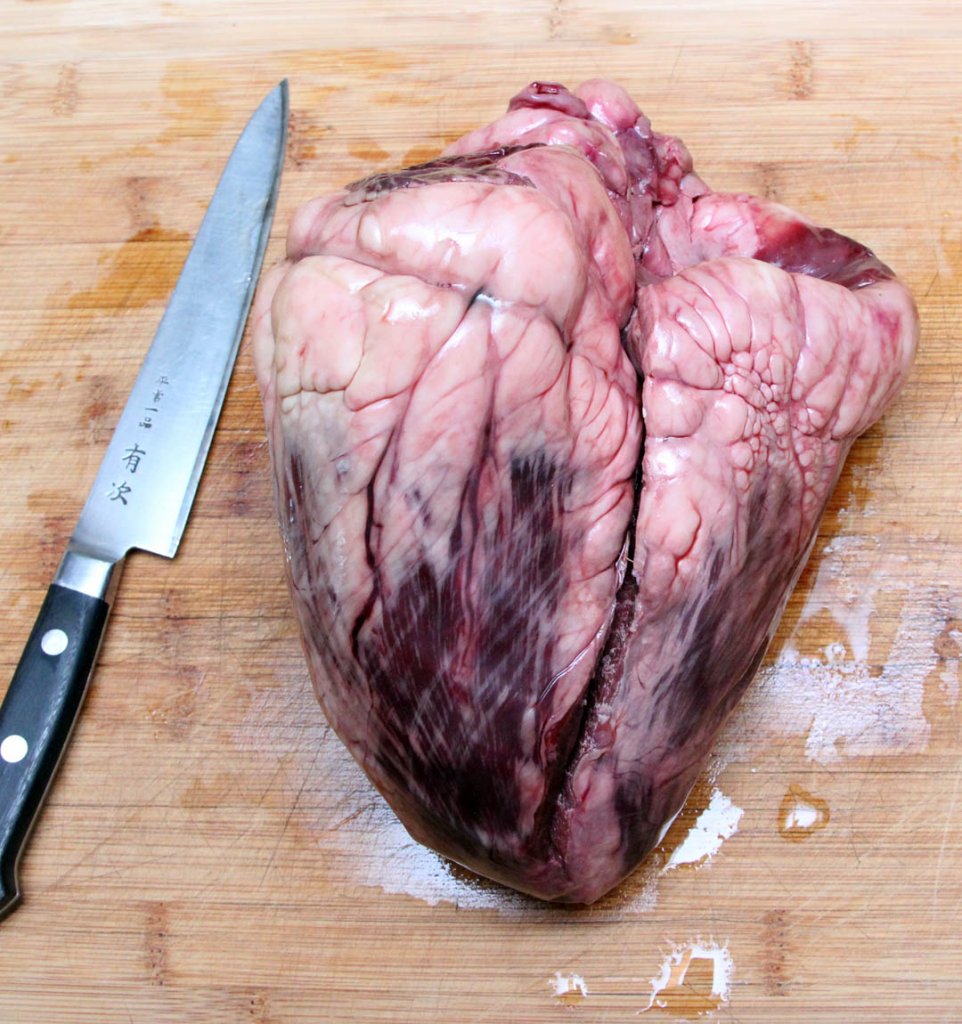 So the other weekend (before I had three simultaneous deadlines) we went to a party. A birthday party, to be exact, at the scene of the Great Oyster Slaughter of aught twelve. This time around, it was more of a pot luck, and I rummaged around in the freezer to figure out what to bring. And I found a beef heart. Problem solved!